"

We will do this until it's no longer fun (1999)."
— Gary Nix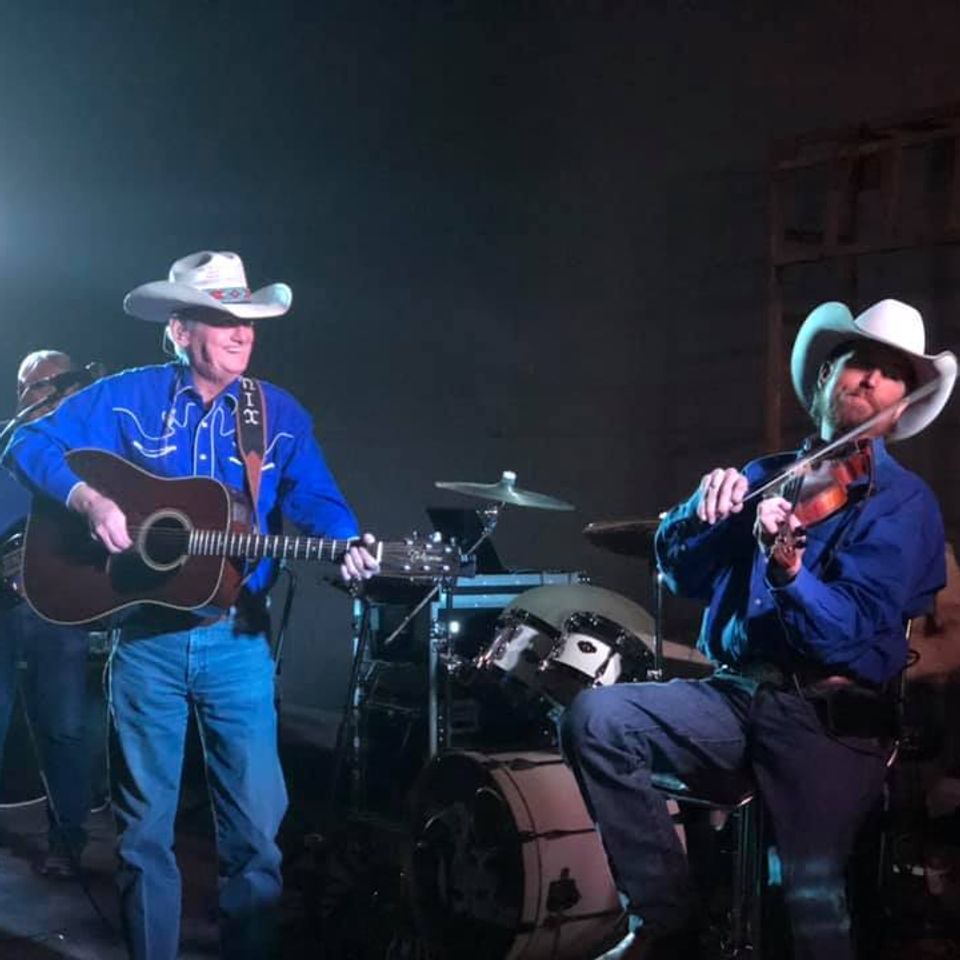 Gary Nix grew up in Arkansas, not far from Memphis, TN. He has played with or opened for Waylon Jennings, Charlie Rich, Merle Harggard, and many others. Lonnie Kuss has been playing in local bands since Junior High in Slaton, TX. In 1994 Brian Ashburn, who began playing in High School in Plains, TX, joined Lonnies' band, "The Classics".
Our current band was formed in 2009 With Gary Nix on lead vocals, guitar, and sometimes keyboard; Lonnie Kuss on vocals, harmonies, lead\rhythm guitar; Brian Ashburn on drums, vocals, and sound;
Rounding out the band now are Ken Morgan on guitar & vocals, and Cory Williams on fiddle.
Cory Williams is from the small West Texas town of Kress. Playing music was a family tradition. Both of Cory's granddads and his father, Gary, played music. When Cory was 6 Years old his dad began teaching him to play fiddle. Cory was also fortunate receive lessons and guidance from many former World Champion Fiddle Players.
Cory entered his first fiddle contest at age 7, and won!. His most outstanding contest accomplishment was winning the Bob Wills Day Grand Champion award…twice!
While pursuing a music degree at South Plains College, Cory played in the Western Swing Ensemble who were asked to open for Ray Price at Bob Wills Day in Turkey, TX. Cory was hired to play with Ray Price and his band that night. Cory then spent the next several years playing with Ray Price and his band.
Ken Morgan, lead guitar steel guitar, vocals, originally hails from San Antonio TX, into a military
family. He began his musical journey playing six string while his family was assigned in the
Panama Canal Zone. Being influenced by artists ranging from Buck Owens to Jimi Hendrix, he
began forming an eclectic style, easily transitioning from traditional country to classic rock to
Motown and blues.
For nearly 20 years Ken owned and operated a recording studio, engineering and producing or
performing over 100 albums for various independent artists, as well as support for major label
artists, National Public Radio, CNN, etc. He was a voting member for the Grammys for 15 years.
Ken has performed on-stage with or opened for Gary Allan, The Original Playboys, Toby Keith,
Barbara Mandrell, Jerry Jeff Walker, Tom Morell, as well as hundreds of venues throughout
Texas and the southern US. He has also performed in Germany and most of Central Europe.

Sample Track
0:00/2:47

0:00/3:59

0:00/3:22

0:00/3:55

0:00/2:56

0:00/3:21