"

We will do this until it's no longer fun (1999)."
— Gary Nix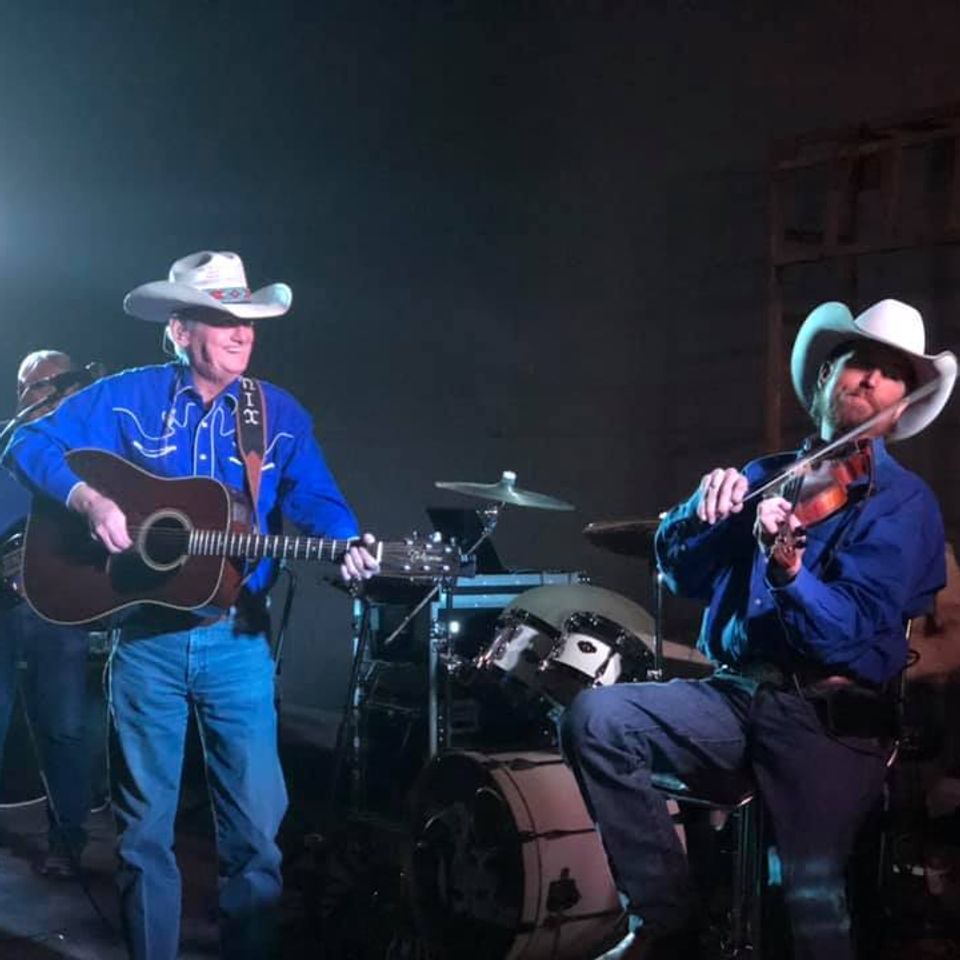 Gary Nix grew up in Arkansas, not far from Memphis, TN. He has played with or opened for Waylon Jennings, Charlie Rich,  Merle Harggard, and many others.  Lonnie Kuss has been playing in local bands since Junior High in Slaton, TX. In 1994 Brian Ashburn, who began playing in High School in Plains, TX, joined Lonnies' band, "The Classics". 
Our current band was formed in 2009 With Gary Nix on lead vocals, guitar, and sometimes keyboard; Lonnie Kuss on vocals, harmonies, lead\rhythm guitar; Brian Ashburn on drums, vocals, and sound; 
Rounding out the band now are Baxter Vaughan on steel guitar, and Cory Williams on fiddle.
Baxter Vaughan has been playing Pedal Steel Guitar since 1977.  He was in the 1st Country/Bluegrass program at South Plains College. Over the years Baxter has had the opportunity to share the stage with many Country Music Stars; such as the Bellemy Brothers, Doug Supernaw, Charlie McClain & John Anderson. He has had the good fortune to open the show for many, many more; such as Asleep at the Wheel, Ray Price & The Dixie Chicks. In addition to recording with LeAnn Womack, Baxter has been involved in numerous  regional and national recording sessions
Cory Williams is from the small West Texas town of Kress. Playing music was a family tradition. Both of Cory's granddads and his father, Gary, played music. When Cory was 6 Years old his dad began teaching him to play fiddle.  Cory was also fortunate receive lessons and guidance from many former World Champion Fiddle Players.
Cory entered his first fiddle contest at age 7, and won!. His most outstanding contest accomplishment was winning the Bob Wills Day Grand Champion award…twice! 
While pursuing a music degree at South Plains College, Cory played in the Western Swing Ensemble  who were asked to open for Ray Price at Bob Wills Day in Turkey, TX. Cory was hired to play with Ray Price and his band that night. Cory then spent the next several years playing with Ray Price and his band.
Sample Track
0:00/2:47

0:00/3:59

0:00/3:22

0:00/3:55

0:00/2:56

0:00/3:21